I generally love cycling. The cold.... not so much. Some additional gear is required to survive the cold when cycling.
In this blog post I list a few items that I think are necessary or will at least help you survive Jack Frost nipping at your you know what.
The cool thing is that you can click on the image and actually buy the product from a highly respected distributor at a price that will be very difficult (if not impossible) to beat.
Consider buying from your local bike shop first if possible (preferably Cyclextreme) .
Oh yeah, and the operator of this blog is rewarded by here-within linked to companies with rare gemstones, emeralds, exotic trips (or maybe that was exotic animals) and I think somewhere in the fine print there was something about my own private island (or maybe that was, I must indenture myself as a pirate on an island). Whateve....... just buy this stuff and go ride in the cold. By making a purchase, you'll feel all warm and tingly, whenever you think about how you single-handedly stimulated the economy.
This is a North Face Cable Fish Scarf (proximal to a "A Giant Neck Sweater"
Sorry that was the closest I could find
) It's not traditional cycling winter wear (as I know it), but I just learned that for a select few it is.
If there is any doubt click here to see the evidence.
Wrap the Cable Fish Scarf around your neck for reliable warmth on cold, wintry days. It's fashioned from a blend of wool and acrylic for a perfect mix of insulation, breathability and durability, leaving a scarf that will defend against the cold while keeping you itch-free. Match it with the Cable Fish Beanie for a great look and warmth that will stem the flow of heat loss from a key area of your body. $35
For the Ladies:
The Pearl Izumi Women's Select Thermal Tights are designed for maximum warmth and comfort for cold weather running or riding. $70
For the Men:
The Pearl Izumi SELECT Thermal Tights is designed for maximum warmth and comfort for cold weather activities. $65
Craft Pro WS Gunde Short Lg Black
$32 (Also called Gore Wind Stop Gunde Boxer)
The ultimate base layer for cold and windy conditions. Our Gore WS Gunde Boxer features Gore's lightest ever windproof, 4-way stretch fabric panel to date. Gore WS is strategically applied to Pro Zero fabric in order to maximize protection where you need it and ensure moisture transfer from the skin. Minimize your layers while protecting your core with our new Gore WS Gunde Boxer.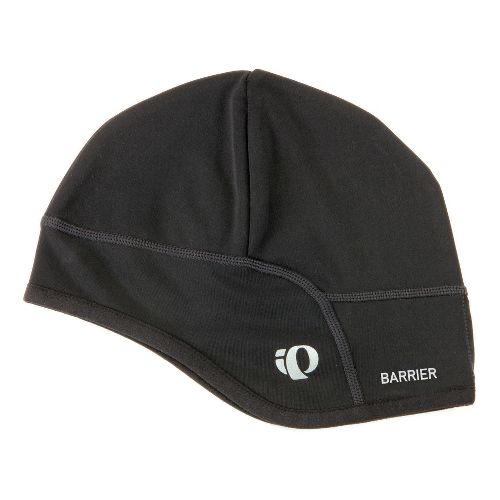 For All:
Pearl Izumi Barrier Skull Cap - Featuring our PRO Barrier fabric, the Barrier Skull Cap provides maximum wind and water protection for cold weather runs in inclement weather. $29.99
For All:
The Pearl Izumi PRO Barrier Balaclava is made with a combination of windproof Barrier fabric along with wicking Transfer and UltraSensor fabrics that keep the elements out while you stay dry. $35.
For All:
The Pearl Izumi PRO Transfer Headband is the headwear of choice when you need your ears covered but anything more is overkill. $20
The Pearl Izumi Elite Thermal Cycling Toe Covers are a classic must-have toe covers set the benchmark for cool weather protection and have been updated with reflective logos. $20
Pearl Izumi's Thermal Knee Warmers feature PRO Thermal Fleece fabric on the front for warmth and a lighter fabric on the back to vent excess heat. $35
The perfect balance of protection and insulation you need for milder winter conditions. $49.99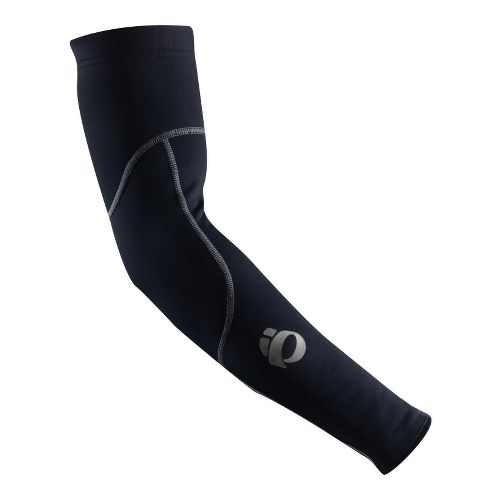 Pearl Izumi ThermaFleece Arm Warmer - The soft plush ELITE Thermal Stretch fabric of the ThermaFleece Arm Warmer provides warmth and comfort to keep the arms protected and warm in cold weather. $29.99
For the Men:
The versatile Pearl Izumi Men's Elite Barrier Convertible Cycling Jacket is a wind and water resistant shell jacket quickly converts to a vest, and features connected zip-off sleeves $100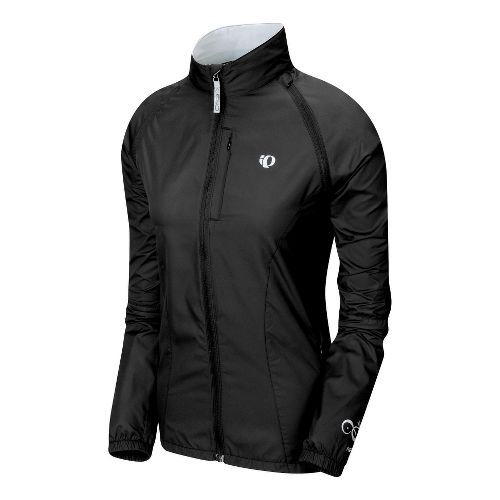 For the Ladies:
Women's Pearl Izumi Elite Barrier Convertible Jacket - This jacket converts to a vest, the zip-off sleeves are connected for the ultimate in convenience, packability, versatility and protection from the elements. $99
For the Men (a little warmer):
The Pearl Izumi Men's Elite Thermal Barrier Jacket is a classic that returns with new materials and design. We strategically place Barrier fabric over the Thermal Fleece body to resist wind and water. $120
For the Ladies (a little warmer):
The Pearl Izumi Women's Elite Thermal Barrier Jacket is windproof and water resistant, the comfortable and highly breathable W s ELITE Thermal Barrier Jacket provides lightweight core and thermal protection. $120
For the Men (this may also work for women with 5 fingers):
The Descente Wombat Cycling Gloves offer protection for your hands when the weather isn't working with you. Their articulated knuckles, pre-curved finger construction and non-slip silicone. $27.93
For All:
The Pearl Izumi Select Softshell gloves are our warmest wind proof, water resistant running gloves, keeping you comfortable and warm on the most blustery of days. $45
For All:
The Pearl Izumi PRO Thermal Leg Warmers offer full coverage with our anatomic fit to eliminate bunching through your full range of motion. $45
For All with 2 feet:
As the 'original air-flow design sock', the Aireator is the sock that kicked off the air-flow rage years ago. Today, the Aireator still leads in durability, wicking, drying, and air permeability. $6.93
Sunglasses are necessary in the winter. These are my favorties:
Oakley sunglasses define a mixture of art and technology. $110
This is a serious light. The more the merrier: The new Minewt.250 Cordless raises the bar of what a one-piece, modular bike light should be. This compact light features best in class lumen per dollar ratio, tool-less quick release mounting, and with 250 lumens on tap, punches out enough light to hit the trail. The 250 Cordless optic design incorporates a reflector and Borofloat lens custom tuned for bike riding. This combination delivers a superior beam pattern when compared to total internal reflectors. Three light levels plus flash mode and USB charging round out the Cordless 250's features. $129
Do not ride at night without this (or one like it)!:
High powered LED's and a proprietary collimator allow you to be seen over a mile away. Internal reflector provides visibility even when the light is off. $24.99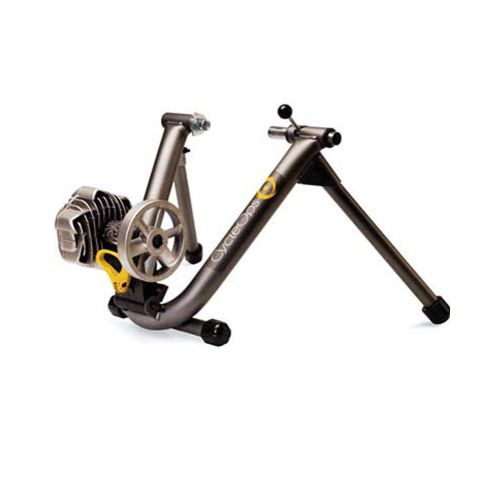 When it's real cold out, this is what I ride:
If it's important to you to make every workout count, the Fluid2 trainer is the most valuable weapon you can add to your indoor training arsenal.Our engineers designed the Fluid 2 to capture real road feel through the use of a 2.75 lb individually precision balanced flywheel for more momentum and stability of your rear wheel. We've also adjusted silicone fluid levels for better resistance and improved the position of sealed cartridge bearings for better inertia and an ultra quiet. $299.99
The Trakblock II is a wide, stable platform to level the front of the bike when riding a trainer. $11.93
If you have been a really good girl or boy, Santa might bring you this:
Light, fast, stiff durable. All carbon rims and R2R spoke design provide excellent strength and stiffness. 40mm profiled rim, profiled carbon spokes and hub flanges provide optimum aerodynamics. Lists at $2,999.99 and is on sale right now for $1899.99
Or if you been mostly good and only a little naughty you might get these instead:
Directly inspired from the Ultimate, the Cosmic Carbone SLR is quickly becoming the wheel to beat for aerodynamics clincher wheels. The optimized 52mm carbon/ aluminum rims are extremely light and flow perfectly onto the profiles R2R carbon spoke design. The perfect blend of aerodynamics, lightweight, stiffness and ease-of-use. Pictures just don't do these wheels any justice! Once you get your hands on them, you wont let them go!
Well, I better stop listing stuff because I'm thinking about buying one of each item. Well....... I've already gotten most of these, but it's always nice to have a spare. *wink* *wink*
I almost forgot (and Santa most likely will too because he hasn't biked in years.... hence his big gut), you'll be needing some tires for your sweet new wheels!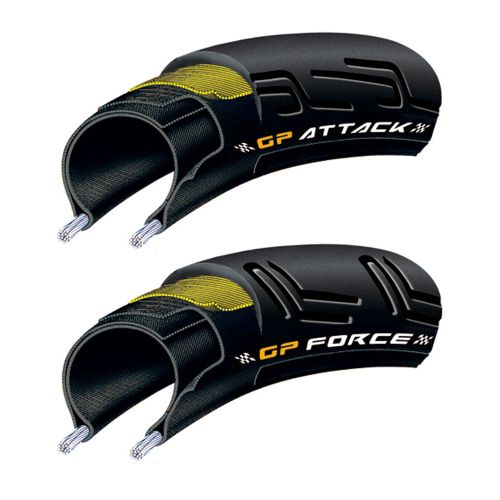 I have never used these particular tires, but they are a great brand name: GP Attack & GP Force - NEW and faster than ever ! Front and rear tires have different tasks. Steering and braking forces are transmitted on the front, while the rear transmits the driving forces and bears the majority of the cyclist's weight. Subsequently, the two tires in the Continental tire positioning system (TPS) have been designed differently. GP Attack Front Tire The tread compoundis designed for excellent grip, both on dry and wet roads. $112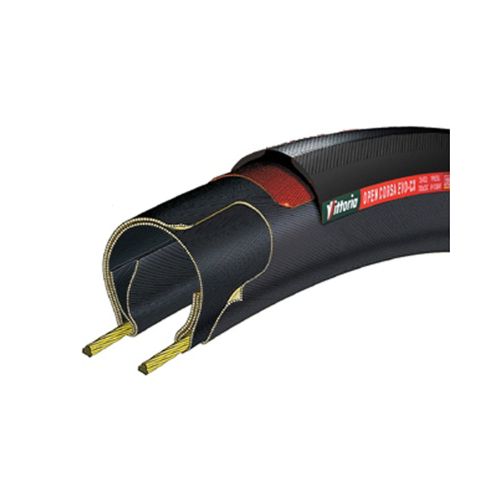 I can verify that these are excellent racing clinchers: Corsa CX has proved successful in road races all over the world, but the new EVO version is bound to even greater success. With a handmadetubular structure for superior performance and comfort, it has also got a special latex inner tube that increases its elasticity and puncture resistance. Further features are the Kevlar SiO2 3D Compound with added silica - for reduced rolling resistance and better grip in the wet Our new high density casing - a true 320 tpi $64.95
I can also verify that these are excellent tubulars: The Zipp Tangente, the first tire developed in the wind tunnel. In its tubular incarnation, this tire simply flies. To cut through the wind, we've used our patented ABLC dimples to mitigate the "un-aero-ness" of a round shape at the wheel's leading edge. $89.95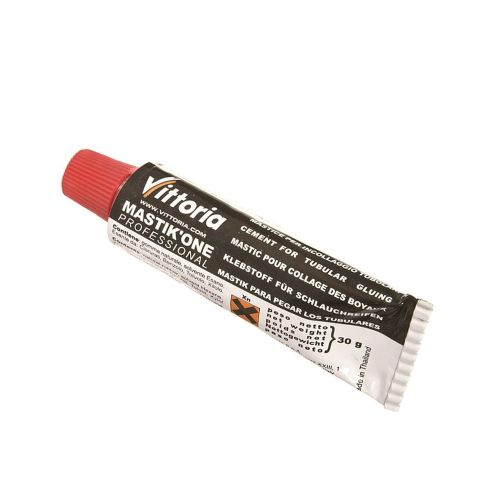 Musten forget the tubular glue:
Rim cement for gluing tubular tires. 30 gram tube. Enough for 1-2 tires. $3.95
Below are special discount links. They are time limited and only available by clicking the the link specifically.
Save up to 70% Women's Cycling Jerseys, Shorts & Socks.
Offer Valid 11/24/ to 1/2/11